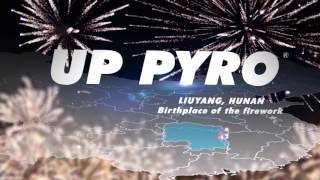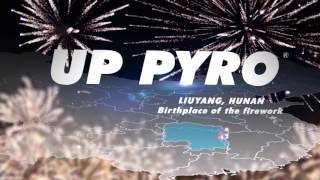 MAIN SERVICE:
WE ACT LIKE YOUR OWN OFFICE IN CHINA, OFFERING A FULL PACKAGE OF SERVICE.
1: SELECT THE BEST PRODUCTS OR SELECT THE BEST FACTORIES PRODUCING YOUR PRODUCTS. (ONLY IF IN NEED, AS MOST CLIENTS DO KNOW WHERE THEIR PRODUCTS ARE MADE.)WE KEEP DEVELOPING NEW PRODUCTS WITH OUR OWN TECHINICIANS WHICH WILL BE RECOMMENDED TO OUR CUSTOMERS.
2: BARGAIN WITH THE FACTORY: GET THE BEST PRICE FROM FACTORY AND MAKE SURE CHEAPER PRICE DOES NOT LEAD TO LOWER QUALITY.
3:ORDER CONFIRMATION: WE MAKE RECORDS FOR EACH DETAILED REQUIREMENT AND INSTRUCT THE SAME TO FACTORIES.
4: PLACE YOUR ORDER, AND YOU KNOW WHERE YOUR ORDER GOES TO.
5: DESIGNS: MAKE NEW DESIGNS OR ALTER YOUR DESIGNS PROVIDED. (BROCHURE AND FLYER DESIGNS ARE ALSO OFFERED FREE IF IN NEED.) ALL LABELS ARE SENT BACK FOR CONFIRMATION BEFORE PRINTING.
6: SAMPLE CHECK: PREPRODUCTION SAMPLE MADE AND REPORT SENT. PICTURES AND VIDEOS ARE AVAILABLE.
7: TESTS: CE APPLICATION/TDS/SAMPLES ARE ALL DONE BY OUR TEAM. OR WE ASSIST.
8: ORDER TRACKING AND QUALITY CONTROL: WE TRAVEL AND INSPECT DURING THE PRODUCTION WITH REPORT SENT EVERY WEEK. PICTURES AND VIDEOS ARE PROVIDED.
9: MASS PRODUCTION CONTROL: STEP 1, WE ARRANGE SAMPLING RAMDOMLY AND TEST, REPORT SENT. STEP 2(IF IN NEED), ARRANGE MOUDLE C OR MODULE E TEST. (ONLY REQUIRED BY EU CUSTOMERS.). ARRANGE AFSL TEST.(ONLY REQUIRED BY US CUSTOMERS.).
10:PRELOAD LIST SENT FOR CFM. (ONLY INCLUDES TEST-PASSED PRODUCTS,)
11: RESERVE SHIPMENT. (WE CAN GET COMPETATIVE PRICE, FREE SPACE AND PRIORITY SERVICE FROM MANY SHIPPING COMPANIES.)
12: LOADNIG: OUR STAFF WILL BE AT THE LOCATION OF LOADING, MAKING SURE EVERY CONTAINER IS LOADED RIGHT AND PROPERLY.
13: DOCUMENTATION: WE HAVE PROFESSIONAL STAFF TO MAKE ACCURATE AND FAST DOCUMENTS FOR CUSTOMERS. ( INCLUDING COMMERICAL INVOICE, PACKING LIST, POWDER LIST, DG FORM, FORM A, C/O, PRICE LIST ISSUED BY CCPIT AND ANY OTHER DOCUMENTS REQURIED BY CUSTOMER.)
14: EXTRA: IF PRODUCTS ARE FAILED, WE WILL NEGOTIATE FOR A MODIFICATION OR REPRODUCTION ON CLIENTS BEHALF.
ADDITIONAL SERVICE:
TICKET BOOKING, HOTEL RESERVATION, PICK-UP SERVICE, ANY LANGUAGES TRANSLATION, SHOPPING, TOURISM AND ETC.
OTHER NON-FIREWORKS PRODUCTS RESEARCH, ANALYSIS OR PURCHASE ALL OVER CHINA.
PAYMENT OPTIONS:
1: 30% T/T DOWN PAYMENT, BALANCE BEFORE OR AT ARRIVAL TIME.
2: 20% DEPOSIT PAYMENT, BALANCE UPON COPY OF THE B/L.
3: L/C AT SIGHT. D/P. D/A. O/A ARE AVAILABLE.
4: L/C 30 DAYS, 60 DAYS OR 90 DAYS ARE ACCEPTED WITH A COST FROM 0.5%/1%/2% ON THE TOTAL VALUE.
5:FOR LONG AND GOOD COOPERATION WITH C&L, CANCELLATION OF DOWN PAYMENT IS TO BE CONSIDERED.
6: CREIT IS AVAILABLE UNDER CHINESE SINOSURE WITH A COST.
7: OTHER CONDITIONS.